(Largely plagiarized from MAKEthemSUPPER@live 's old form suggestion)
Hello, I would like to suggest the possibility of adding the AIM95A "Agile" missile to the game in order to improve the capabilities of existing and perhaps future aircraft.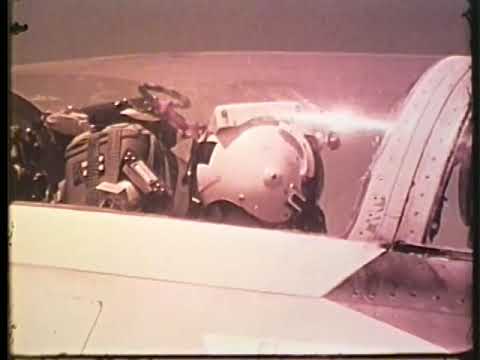 Spoiler

It took me a great deal of research to find information on this darn thing. Most of the research came from this forum: AIM-95 Agile and AIM-82 AAMs | Secret Projects Forum

Plenty of speculation and compromise are to be had; do with this what you will.

Aim95a agile is a short range A2A missile designed, basically, to replace a plane's guns. Roll your eyes all you wish, this thing almost managed to do just that.
History:
In the late 60s, there came a need for an actual dogfight missile. Before this, analysts of all sorts made extravagant claims about the potential of missiles to replace guns at all ranges, but not a single such missile were present.
In 1968 the navy endeavored to fix that. Thus, soon came to fruition the XAIM-95 "AGILE," built by Hughes Aircraft Company. This missile was intended to completely replace the Aim9 as a missile on Navy aircraft, and made a surprising amount of progress up until it's cancelation in 1975. The responsibility for the guidance group was given to Hughes, and in turn (and not surprisingly), Thiokol was responsible for the propulsion system.
Around this time, the Air Force became involved in their own project, the AIM-82. This particular project never left the drawing board; after a congressional review, the Air Force was made to cancel the AIM-82 in favor of fielding the much more progressed and thus far proven AGILE system. The AGILE utilized an IR sensor, but there were tests for an ER sensor and an additional plan were created for Radar guidance, but the most former were the main intention.
Numerous tests were carried out on China Late, testing its ability to be mounted to multiple aircraft and its flight performance, between 1970 and 1974.
In the meantime, while the AIM95 were maturing, the AIM-9L was proposed as a stopgap and a short-term solution until untis could field AGILE. However…ultimately, in 1975, it was decided that AGILE was too expensive, and it was ultimately scrapped, with the proposed stopgap, the AIM9L, serving on until the completion of the program.
List of Known or Suggested Values:
Spoiler

Mass: 135kg (no source)

Caliber: 8 Inches (Engineering Model)

Length: 94 Inches (Engineering Model), 100 Inches (AGILE Gimbal Nozzle Mechanics Investigation)

Impulse: 30,000 lb-sec (Engineering Model)

Thrust: UNKNOWN (To be updated)

Vector Angle: 20 degrees (AGILE Gimbal Nozzle Mechanics Investigation)

G-Load: 50g (טילים ורקטות בלוחמה המודרנית)

Seeker: Hughes, model unknown

Gimbal: +/- 165 degrees (Aviation Archives: AIM-95 Agile Missile)

SEAM: YES, Radar+IRST+HMD

Warhead: HE-FRAG (No Source)
Potential loadouts:
Spoiler

6x for F4-based craft in two packs of 3 (validated on both f4b and f4j using same pylon as aim9)

4x on f8-based craft using 4 single packs; one on each of the side-mounted pylons, and one beneath each wing.

2x on A7-based crafts in single packs.

2x on F-86H

= 1x on F9F-8

(Source)
Below sourced from: AGILE Gimbal Nozzle Mechanics Investigation AIAA article 73-1205.
Spoiler

Showcases length, width, and engine gimbal vector limit.




More images of AIM92 and data pertaining to it.


Closeup of gimbal.


From "Aviation Week," June 22, 1970, explaining the early concept of the AIM-95's performance goals.


Phil Ankeney AGILE Program Director; L. S. McDonald, NAVAIR AGILE Manager, and C. W. "Zip" Mettenburg, NWC AGILE Program Manager, review the launch tube mockups used in loading and storing the AIM-95 AGILE missile, China Lake, 29 January 1971.


Lt. Carl Cline standing beside an aim95A. This missile's pretty big, and yet this is still smaller than an aim9 in height.


Mounted to an f14; china lake. 06 December 1973


Agile, mounted to an F4j (specified; BuNo 153812 in all photos; flown at china lake.) In this configuration, the missile were housed in a pack, out of the way of the sparrow housings, in a grouping of 3 each for a total of 6 missiles on the plane.
Below is a section of the 1974 fiscal conference relating to the Agile in PDF form, from which the extrapolated similarities can be gleaned.
Link to the original suggestion
What do you guys think? Have any more info? Discuss!
(Changelog)
Spoiler

Removed old specifications, and added new ones with cited sources
Corrected inaccuracies with SEAM, and rocket motor
Sources
Spoiler

"Engineering Model"


"AGILE Gimbal Nozzle Mechanics Investigation"


Gimbal
Aviation Archives: AIM-95 Agile Missile

"טילים ורקטות בלוחמה המודרנית"