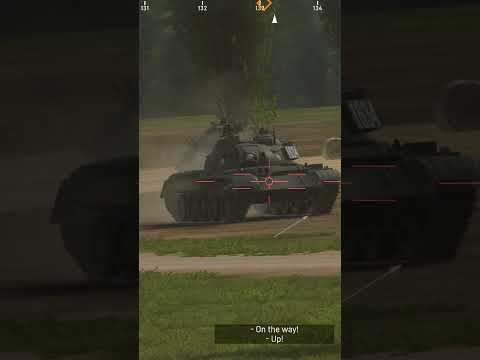 Hi. This short clip is from game called GHPC and as you can probably see the aiming there is way more realistic compared to WT, its way more difficult to aim exactly where you want, meaning more missed shots / ricochets, higher chance of surviving, different gameplay, more realistic feeling …
In highier tiers aiming is like life and death scenario, armor wont save you, only someone elses mistake, but because aiming in WT is a bit easy the chances of surviving are very low. Not only you can see enemies above the objects like walls and rocks using camera view, but also you can pre-aim and with a bit of a knowledge of enemy tank you know exactly where to aim.
I wonder if War Thunder wouldnt be a better game if it implemented something like this where aiming would become a little bit more realistic.
Take Abrams for example, players with ease can aim at turret ring succesfully avoiding more protected areas like turret cheeks.