The HMS Gorgon: One Weird "Monitor" (wink wink)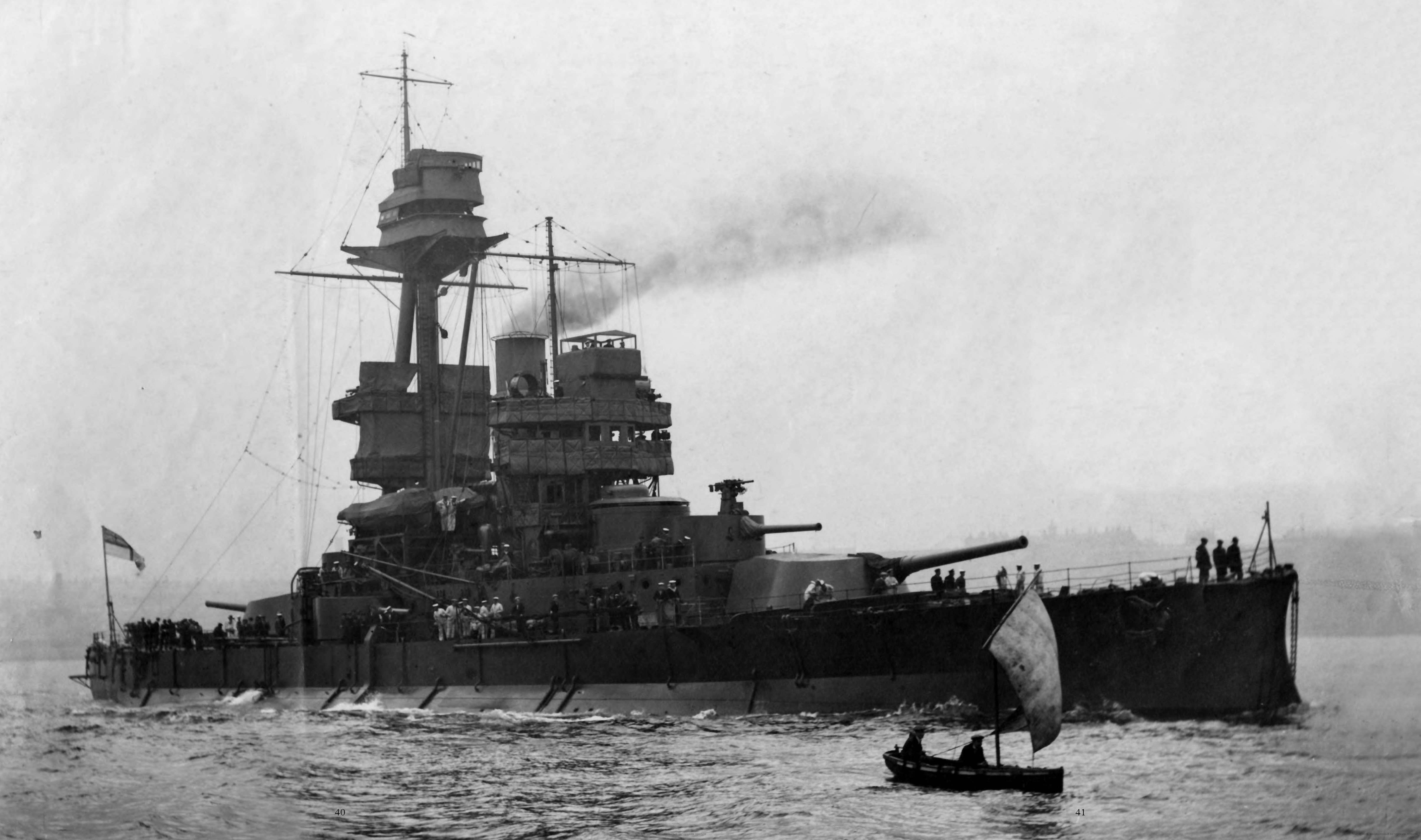 (Polls are at the bottom)
---
Overview

Salutations fellow Warthunderers! Today I wish to suggest a WW1-era Battlesh-… er… "Monitor Cruiser"… the HMS Gorgon.
---
Basic Information

Name: "Gorgon"

Namesake: Cyclops-Class Breastwork Monitor, HMS Gorgon, 1871

Class: Gorgon-Class

Role: Monitor

Crew: 305

Shipbuilder: Sir W G Armstrong Whitworth & Co

Laid Down: June 11, 1913

Launched: June 9, 1914

Commissioned: May 1, 1918

Decommissioned: September 1919

Fate: Scrapped, August 26, 1928
---
Specifications

Dimensions:

Length: 310 ft (94.5 m)

Beam (Hull): 55 ft (16.8 m)

Beam (Bulge): 73 ft 7 in (22.4 m)

Draft: 16 ft 4 in (5.0 m)

Displacement: 5,746 long tons (5,838.2 t)

Sailing Preformance:

Engine(s): 2x shafts, 2x Vertical triple expansion steam engines, 4x dual-fired Yarrow water-tube boilers with oil sprayers, 4,000 hp (2,982.8 kW)

Propellor(s): 2x 3-bladed screws

Max Speed: 12 kn (22 km/h)

Max Range: 2,700 nmi (5,000 km)

Armament:

Main Gun(s): 2x 9.2 in (234 mm) Mk XII naval guns in Single-Mount turrets forward and aft

Secondary Gun(s): 4x 6 in (152 mm) BL Mk XVIII naval guns in Single-Mounts

Anti-Air Guns: 2x QF 3 in (76 mm) 20 cwt gun anti-aircraft cannons in single mounts, 4x QF 3-Pounder (47 mm) L50 anti-aircraft guns, 4x 2-Pounder (40 mm) anti-aircraft guns

Armor:

Deck: 1–2.5 in (2.5–6.4 cm)

Conning Tower: 8 in (20 cm)

Main Gun Turret: 8 in (20 cm)

Bulkheads: 3–4 in (7.6–10.2 cm)

Anti Torpedo Bulge: 8.5 ft (2.6 m)
---
Usage in Battles

The Gorgon would be an interesting addition, requiring a more patient style to play, as its abysmal speed would prevent it from capturing points early-game. However, the Gorgon would make a fantastic start to more heavy-caliber Battlecruisers and Battleships, as its armor and 9 inch guns would make it a dangerous adversary to smaller vessels, using its extended range and immense caliber advantages to snipe kills, however it would be vulnerable to uptiers, and well thought-out aerial attacks

Pros:

Great HE Shells

Great Protection against torpedoes

Able to make long range kills to smaller vessels.

Cons:

Abysmally Slow

Only 2 main guns in single-mount turrets and only 4 secondaries
---
History

The HMS Gorgon was laid down by the Armstrong Whitworth Co. on June 11, 1913, originally a Coastal Defense Ship to be made for the Royal Norwegian Navy, as the HNoMS Nidaros, alongside her sister ship, the HMS Glatton, then the HNoMS Bjørgvin. However, as Britain entered WW1, all war vessels under construction in Britain were to be requisitioned and commissioned under the Royal Navy, The Nidaros and Bjørgvin, now renamed the HMS Gorgon and Glatton, included.

The HMS Gorgon started her combat service on July 26, 1918 when she fired eight rounds at a from 33,000 yards (30,000 m) at a German howitzer battery along the coast to calibrate her guns and fire control system, which in turn provoked a response from the German 380-millimetre (15 in) gun from Batterie "Pommern" south of Ostend. Three days later, she accompanied Marshal Soult for bombardment of Batterie "Tirpitz". Gorgon then spent the next month and a half patrolling in the English Channel and preparing for a major bombardment scheduled for the end of September to support a major offensive along the coast.

At daybreak on September 28, 1918, Gorgon, alongside the British monitor HMS General Wolfe, they anchored about 7 mi (11 km) off of De Panne, Belgium and opened fire on a bridge at Snaeskerke, Belgium at a range of 36,000 yd (33,000 m). The wind and tide were against Gorgon, causing her stern anchor cable to part, and she swung around, only her rear turret bearing on the target. In addition to no aircraft able to provide spotting for her, there was little chance of her hitting her target, only firing eleven rounds. She and other monitors were attacked several times during the day by German aircraft and several coast defense batteries, however they were ineffective. She fired another thirteen shells the next day in another attempt to destroy the bridge and while Gorgon claimed one hit, it was not confirmed by observations.

On October 14, Gorgon was to again provide artillery support along the coastline, now the Middelkerke batteries. She fired 41 rounds in the morning at a range of 26,000 yards (24,000 m), afterwards accompanying Vice-Admiral Keyes in the destroyer Termagant in a to see if the Germans were still holding the coast in strength, with return fire from the Tirpitz and Raversyde Batteries confirmed this and Gorgon was forced to turn away at maximum speed (14 knots (26 km/h; 16 mph)), which interestingly was faster than she'd made on trials, and she only saw minor damage from shrapnel splinters from the near-misses. The following day she returned to her original target and managed to fire 30 rounds in 20 minutes. Her barrage being the last shots against German batteries on the Belgian coast.

After WW1, Gorgon was sent to Portsmouth, and was used to investigate the cause of her sister ship, the HMS Glatton's magazine explosion. She was moved to Devonport to temporarily serve as a tender to the stone frigate Vivid in April of 1919. Being paid off on August 31, she joined the Reserve Fleet in September. She was offered back to the Norwegians, however they rejected her as she was now unsuitable to their requirements, especially since she was now too broad for their dock at Horten from her anti-. Several attempts were made to sell her, but she was disarmed in 1922 and used as a target ship to evaluate the effects of bombs bursting underwater near a ship and the effects of six-inch gunfire. She was finally sold for scrap on 26 August 1928 and broken up at the former naval dockyard at Pembroke.
---
Additional Photos
---
Technical Drawings
---
Sources
---
[Would you like to see this in-game?]
[How would you like to see this in-game?]
Tech Tree
Premium
Battle Pass
Event
Squadron
I said No
[What BR would you like to see this in-game?]
5.7
6.0
6.3
Other (Explain)
Again… no.