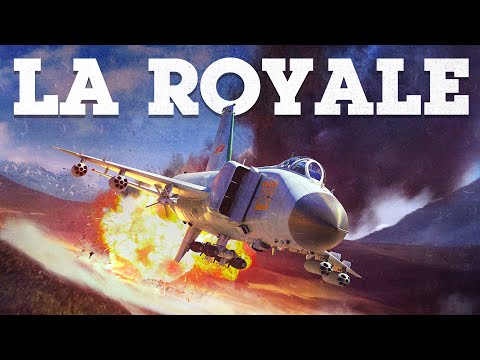 The beginning of the Closed Beta Test for the French Naval forces, new and updated graphical effects for flares, afterburners, rockets and missiles along with new hit marks on ground vehicles. More than 50 new or updated vehicles. Amongst them 14 new ships for the French Navy! But sailors are not the only ones to find something for themselves here! The Mighty F-14B, three different Sukhoi jets, the unusual M1 KVT tank or the first tank from India in WT - Vijayanta! Two new locations, fortifications mechanics, new weapons for aircraft and much more awaits you in La Royale update!
New mechanics and graphical updates
Something nice for everyone! New fortification mechanics for naval maps, new flare effects, new flight effects for rockets and missiles and updated flight physics for most anti-aircraft and anti-tank missiles. More realistic hit marks from high-explosive shells, functional radiators for armoured vehicles and wire-guided ATGMs trailing a visible wire behind them!
Aviation
A dozen aircraft, from the new reserve machine - the BF2C-1 biplane to the F-14B - a new top-tier naval jet for the American tech tree. Along with it will come the Su-25T and Su-39, J8F and Mirage 2000 5F. We haven't forgotten about older machines either. Wirraway has undergone a full facelift and received a new 3d model.
France
Mirage 2000 5F
Lancaster MR.7
PBY-5A Late (premium)
Sweden
Ground vehicles
18 new vehicles, among them the eye-catching German Raketenautomat, the Israeli Magach Hydra and a 155mm Au F.1 SPG from France! It is also impossible to ignore the early WWII Pz.38(t) n.A. or a US Cold War vision of the Soviet MBT - M1 KVT!
Helicopters
6 machines received a brand new cockpit, and the Ka-50 and Ka-52 have been upgraded with a crew ejection animation.
USA
AH-1G — (updated cockpit)
Germany
BO 105 CB-2 — (updated cockpit)
USSR
Kа-50, Kа-52 — (crew ejection animation has been added)
Japan
AH-1S Early — (model has been replaced by the AH-1E model)
Sweden
HKP9A — (updated cockpit)
HKP9A (FC) — (updated cockpit)
Israel
Tzefa A — (updated cockpit)
Tzefa B — (updated cockpit)
Naval Fleet
The 14 new ships will give the start of the French Navy's closed beta tests. On top of that, the following ships will be coming to the game: German Z-46, Soviet Braviy, British HMS Daring and Japanese Ise!
France
Closed Beta Testing of the French Navy has begun
Bourrasque
Leopard
Marceau
Chacal
Panthere (premium)
Jeanne d'Arc
Primaguet
Vautour
Milan
Paris
New locations and missions
Download the update and join the battle!
Players with Premium Accounts have been given an extra 12 hours of premium time!