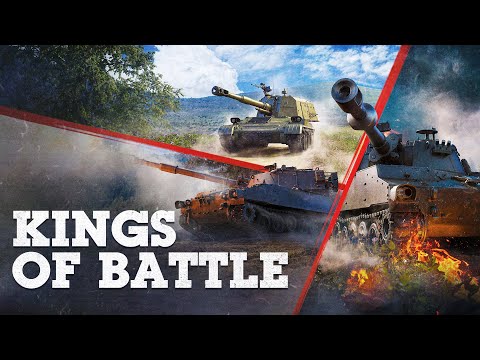 In this update, 3 formidable aircraft join the top ranks, including the F-111A which breaks records regarding its payload! Every nation in the game has received at least one ground vehicle, some of these include the M109 "King of Battle" for multiple nations, the long-awaited Type 81 (C) for Japan, the Vickers Mk.11 for Britain and the incredibly unique Object 775 for the USSR! The MH-60L DAP and Spike-capable helicopters have also arrived, and in addition to this, premium Battleships for Britain and Japan. Several new mechanics have been implemented, as well as the very interesting Flanders map, which features an all-new era adaptive format.
Ground vehicles: Kings of battle, Japan's SAM and a British light tank
All 10 nations in War Thunder get a ground vehicle in this update! We've added the M109, a true king of battle to the USA, Britain, Germany, Italy and Israel in the form of the M109A1, M109G and M109! In addition, the long-awaited Type 81 (C) for Japan, a large and very capable Vickers Mk.11 light tank for Britain, plus the super flat Object 775 for the USSR. Overall, there's 15 ground vehicles in this update, so be sure to check them all out.
Vickers Mk.11
M109
Type 81 (C)
Aircraft: War Thunder has a new record holder!
Welcome to the aircraft that have been added in this update: the F-111A Aardvark for the USA, JH-7A for China and the MiG-29G for Germany — 3 formidable top-tier jets. The F-111A is able to carry a huge payload of 50 x 500 lb bombs, 26 x 750 lb bombs (among several other bomb types) and a staggering 456 x Mighty Mouse rockets, which is a War Thunder record!
JH-7A
F-111A
Helicopters: The Black Hawk, plus Spike missile capable choppers
The infamous Black Hawk comes to the game in the US research tree as the special MH-60L DAP variant! In addition to this, Italy gets the AH-129D that can carry devastating Spike missiles, and so do France on the Tiger HAD Block 2. Overall, these helicopters will help bolster the top ground lineups of these nations.
AH-129D Mangusta
MH-60L DAP
Naval vehicles: Premium Battleships for Britain and Japan
We've added two Premium Battleships for Britain and Japan, which are available to purchase right from our store: HMS Iron Duke for Britain, and IJN Yamashiro for Japan! These Battleships were built in the WWI era and are certainly strong against other ships of this type. In addition to this, several ships including one for the USSR, Germany, Italy and France. The full list is below.
HMS Iron Duke Pack
The Kit Includes:
HMS "Iron Duke" (Rank 5, Britain)
3000 Golden Eagles
30 days Premium Account
IJN Yamashiro Pack
The Kit Includes:
IJN Yamashiro (Rank 5, Japan)
3000 Golden Eagles
30 days Premium Account
New mechanics and destroyable map bushes!
We've added new mechanics to APFSDS and APDS shells. Discarded sabot casings that separate from APFSDS and APDS rounds now have their own model and can travel up to 1km and even penetrate thin armor! We've also added three modes to some IR missiles: photocontrast, infrared and automatic — check out our informational dev blog on that here.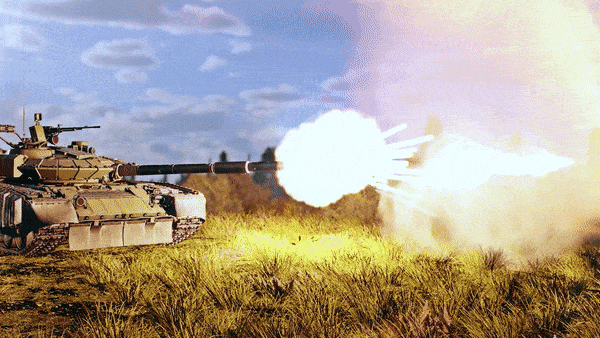 In addition to this, several types of bushes found on maps can be destroyed with MG fire.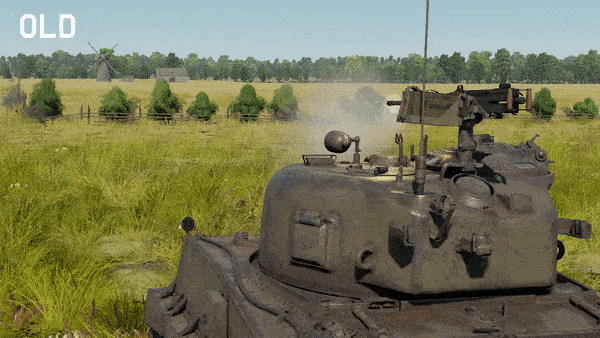 A new ground location: Flanders, with a new format!
Flanders has been added to the map rotation in this major update! This map is special — assets on this map change depending on the type of vehicles used. For example, if you're using WWII vehicles, you'll see a fallen airship and other older buildings. If you're using more modern vehicles, you'll instead see a fallen modern troop transport aircraft and tourist center buildings. Check it out!
There's a lot more!
In this update, we've fixed several bugs, added new armor-piercing bombs to some WWII aircraft, changed several missions and maps (some removals, spawn & capture point changes, more low, medium, high and top ranked airfields). The ability to expand/collapse the action bar in battle has also been implemented. All bug fixes and changes are mentioned in the changelog below — check them out and enjoy!
Download the update and join the battle!