I start, i think the leclearc is the best
That's a Challenger 2 btw. Which is probably the best death stare of them all
Sadly the great appearance is not backed up by anything actually deadly… so bit of a fail there.
well that wasnt the point of the thread…
Yeah - but is it really a great DEATH stare if there's no death coming from it??
well judging by how many tanks have been destroyed by T-72/80/90s, id be pretty sure
It is kinda dangerous for aircraft flying over ahead I suppose :P
BURN!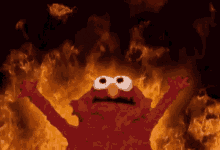 actually more funny than an actual gif fsr
just updated it, funny leclerc e
Now that looks more like a Leclerc :P
worse for the challenger, ive heard its indestructible turret may reach mars next month on a NASA mission, since it was launched to a space mission in recent times :))))
NGL russian tanks look so aggresive idk why, like if you say to a kid what looks more scary they would say a russian tank than an M1 abrams
Russian military 101. Looking scary is cheaper than actually being scary
I guess they spend all their budget for marketing instead of actual stuff in the UK military.
Fun fact: Its called "Challenger" because of how challenging it is to find it in the front lines against an actual enemy. Thus it earned the reputation of being indestructible.
OMG NO WAY THATS SCARYYYYYYY AAAAAAAAAAAAAAAAAAAAAAAAAAAAAAAAAAAAAAAAAAAAAAAAAAAAAAAAAAAAAAAAAAAAAAAAAAAAAAAAAAAAAAAAAAAAAAAAAAAAAA OMG ITS SCARYYYYYY GOD HELP MEEEEEEEEEEEEEe
Nah, its just sat 3 miles away picking off soviet tanks.
true, i hope one dya gaijin adds a map in sim mode which is the size of idk, the desert map and both tanks and planes spawn near each toher so it feels more realistic