[Would you like to see this in-game?]
French Torpedo boats Type 40K - VTB 15
A successful design with a complicated career
About the Type 40K design and its interest in War Thunder :
The Torpedo boats Type 40k is a special case. It is a design that has been built and tested in France, then mass produced in the UK, and was supposed to be sold for export, but ultimately didn't. The british-made Type 40K weren't picked up by France but served as a base for government-made copies which were never finished. Instead the British made MTBs and the half-built French made ones were just picked up by Germany after the Armistice in 1940. Since this design was supposed to be built for the French navy, as part of the French torpedo boat war program (VTB 15 to 22), I believe it constitutes a viable pick for the early entries as torpedo boats, and they could fit nicely as an early tier 1 pick for France, as its armament is very similar to those you can find on the British tree for example.
History :
In 1937, as the French program for Torpedo boats was stagnating and having a lot of difficulties, a private constructor, Charles Picker, from the Lorraine Dietrich company, created a fast and powerful torpedo boat near Antibe in hope of selling it to exportation. It was the Type 40K. He was contacted by the Spanish Republic forces, which were in the middle of a civil war with the Nationalist forces. They wanted to acquire several of his torpedo boats. However, the non intervention treaty signed by France prevented the French government from directly building those MTBs for the Spanish. So they were secretely built by a private British company, Aero-Marine Engines Ltd. However, the Spanish civil war ended with Nationalist victory, and the finished British-made Type 40K could not be delivered and remained in France. The French navy considered acquiring the Type 40K built by Aero-Marine Engines Ltd but they ultimately didn't, because the Lorraine engines license-buit in Britain wasn't produced in France anymore, and they couldn't find any spare parts.
Instead, the French navy decided to build their own Type 40K torpedo boat as part of their 1937 War program, using the type 40K as an exemple. Those were the VTB 15 to 22. Unfortunatly, the construction was halted in december 1939, because the construction material weren't reaching the dockyards. They never were finished until the Armistice in June 1940. The Kriegsmarine captured some of the type 40K and finished the VTB in construction and renamed them SA1 to 9. Some were given to the Luftwaffe as well as plane rescue boats, and were renamed Fl.f, for FLUGSICHERUNGSBOOT (air traffic control boats). There were Fl.F Nofretete, Fl.F Jupiter, Fl.F Mars, Fl.F Wettin .
After the end of the war some of the remaining Type 40K returned to France and were reintegrated to the French navy for a short time. The Type 40K hull was also copied for numerous French designs until the early 50s, most notably for the VLT 1 and 2, and the VR43 series of patrol boats which were part of the Rhine flotilla.
Specifications :
DIMENSIONS
Total length of the hull : 19.6m
Total width : 5m
draught : 1.20m
weight : 36t
ENGINE
type : Lorraine
power : 1100 HP
propellers : 2
Trials max speed : 45 knts
Crew : 8-10
ARMAMENT :
BRITISH MADE TYPE 40K LOADOUT :
Torpedoes : 2 x 450mm torpedoes
Torpedo launching systems : lateral Loire claw system
1 x 13.2mm Hotchkiss machinegun
1 x 37mm autocanon
6 x 30kg depth charges
FRENCH NAVY VTB LOADOUT :
Torpedoes : 2 x 400mm modèle 1926 V torpedoes
Torpedo launching systems : lateral Loire claw system
1 x turret with 2 x Hotchkiss 13.2mm machineguns or 2 x 7.5mm Darne Mgs.
1 x 20mm Oerlikon autocanon on the stern OR 1 x 37mm mle 1925 canon.
6 x 30kg depth charges
GERMAN LOADOUT :
1 x 7.92mm MG on the turret
1 x 20mm autocanon on the front of the ship
OR
2 x 20mm
OR
1 x 37mm + 1 X 7.92mm MG
depth charges
Photos :
PLANS :
Spoiler
TESTS AND FRENCH SERVICE IN FRANCE :
Spoiler
GERMAN SERVICE :
Spoiler
LUFTWAFFE SERVICE :
Spoiler
POST WAR FRENCH MODEL :
Spoiler
VIDEO OF A TYPE 40K USED BY THE FRENCH NAVY (1:52 - 2:02)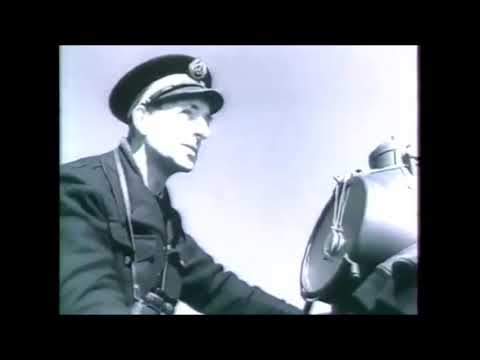 SOURCES :
Spoiler

Books :

SAIBENE Marc, Les vedettes lance-torpille FRANÇAISE, Marines Editions, 2007, 127 p.

FAURÉS Sébastien, Lorraine Dietrich, de la voiture de grand luxe au géant de l'aéronautique, ÉTAI, 2017

Websites :

IMPORTANT (collection of sources : ) : Schnellboot Prototype 40K my grandfather,Radioman Rudi Christ