Would you like to see this in-game?
Shupavu-class Patrol Boat, KNS Shujaa (P 3130)
From a news segment
TL;DR
Coastal vessel, Kenyan patrol boat/corvette, like a better armed HMS Peacock.
Overview:
Built at the Gondán shipyard in Spain for the Kenya Navy, the Shupavu-class were originally designed as research vessels, and as such were built to "civilian standards". The ships were delivered to the Kenyan Navy in 1997, where they would be commissioned as patrol boats, replacing some ageing vessels and being armed with a 76mm cannon and 30mm autocannon.
KNS Shujaa (meaning hero or "brave person") was the second of the Shupavu-class (albeit it has a lower hull number), and for the first years of its service mainly had uneventful patrol duties and participated in some training exercises and port visits. In 2012 it would see its most major action, supporting Kenyan and Somali troops in the Battle of Kismayo. It underwent a midlife refit in 2017 at the Damen Shipyard in the Netherlands, lasting 21 months and with its weapons removed before the refit. Notably it was the first Kenyan warship to have a female commander, coming under the command of Major Faith Mwagandi in 2019. By the end of 2021 it had been fitted with additional weaponry, mostly machine guns along the sides of the bridge, but also a 20mm autocannon on the starboard side.
Specifications: (2022)

Armament:
1x1 76mm OTO-Melara Compact
1x1 30mm Breda-Mauser Compact Mod 463
1x1 20mm HS.404
2x1 12.7mm DShK
2x1 7.62mm FN MAG
1x1 7.62mm PK (port side opposite HS.404)

Displacement:
480t full

Length: 60m

Beam: 9.9m

Draft: 2.6m

Propulsion: 2 MTU-BAZAN diesel engines, 8000 hp, driving 2 shafts

Speed: 25 knots (46.3 km/h)

Range: unknown

Crew: 61

Systems:
Breda electro-optical fire director
Search radar
Navigation radar
Images:






Shujaa during its Netherlands refit

The 20mm
Sources:
Saunders, S., & Philpott, T. (2015). Kenya. In Jane's Fighting Ships 2015-2016 (p. 468). IHS.
http://www.gondan.com/en/portfolio_page/shujaa-shupavu_en/
http://www.navypedia.org/ships/kenya/ken_cf_shupavu.htm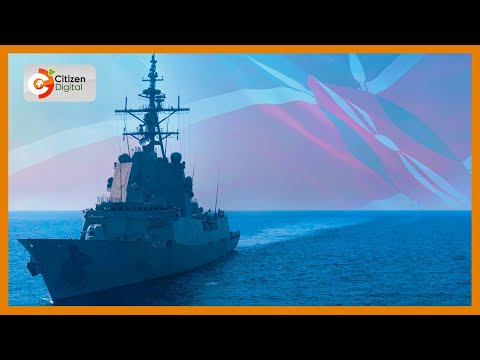 https://twitter.com/maritimephoto/status/992421969034448896?lang=en