P.I.X.T.O. aka Paramilitary International eXecutive Tactical Operations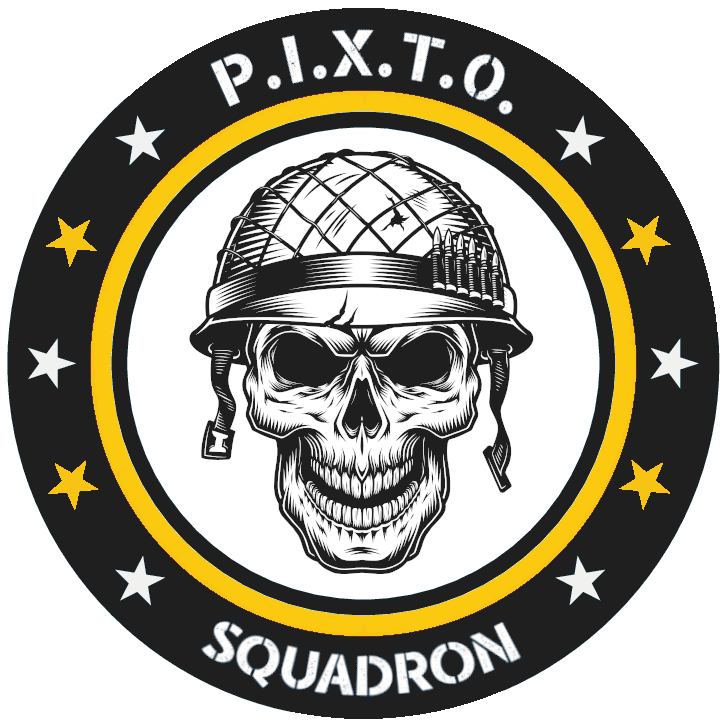 English Version
Description
This is my squadron and everyone is welcome. The main purpose is for everyone to get the maximum squadron points to unlock squadron vehicles in War Thunder.
Recruitment
As said before, everyone is welcome, no matter if you are just tank commander, plane or helicopter pilot, sailor…if you play arcade, realistic or simulator mode…
The only condition is to do a minimum of activity, so try to play a little bit.
The procedure is simple, on War Thunder, research the squadron with the term PIXTO and you'll find the squadron, just apply and we'll validate your application ASAP. You can post a message on the discussion channels to advise us of your application.
Language
Even if the main language is English, the squadron is international, everyone is welcome and I can create a channel for a specific language if needed. For now wel also have French and German as secondary language.
Play with others members
You can play with your friends, members of the squadron… You can create a voice channel on the server if you want but it's not mandatory.
Squadron Battles
In War Thunder, squadrons can fight against others, it's the Squadron Battle mode. The squadron is not dedicated for that but we have now a group of members motivated to engage, you can join them if you want.
Tournaments
Same as the Squadron Battles, motivated members are free to organize themselves their tournament participation.
━━━━━━━━━━━━━━━━━━━━━━━━━━━━━━━━━━━━━━
Version Française
Description
Ceci est mon escadron et tout le monde est le bienvenu. Le but principal est pour tous d'obtenir le maximum de points d'escadron pour débloquer les véhicules de l'escadron dans War Thunder.
Recrutement
Comme dit précédemment, tout le monde est le bienvenu, peu importe que vous soyez commandant de char, pilote d'avion ou d'hélicoptère, marin… que vous jouiez en mode arcade, réaliste ou simulateur…
La seule condition est de faire un minimum d'activité, alors essayez de jouer un peu.
La procédure est simple, sur War Thunder, recherche l'escadron avec le terme PIXTO et tu trouveras l'escadron, il suffit de postuler et nous validons ta candidature au plus vite. Vous pouvez poster un message sur les canaux de discussion pour nous informer de votre candidature.
Langue
Même si la langue principale est l'anglais, l'escadron est international, tout le monde est le bienvenu et je peux créer un canal pour une langue spécifique si nécessaire. Pour le moment, nous avons également français et allemand comme langue secondaire.
Jouer avec d'autres membres
Vous pouvez jouer avec vos amis, les membres de l'escadron… Vous pouvez créer un canal vocal sur le serveur si vous le souhaitez mais ce n'est pas obligatoire.
Les batailles d'escadrons
Dans War Thunder, les escadrons peuvent se battre contre d'autres, c'est le mode Squadron Battle. L'escadron n'est pas dédié à cela mais un groupe de membre est prêt à s'y mettre si vous voulez les rejoindre.
Tournois
Comme pour les batailles d'escadron, les membres motivés sont libres d'organiser eux-mêmes leur participation aux tournois.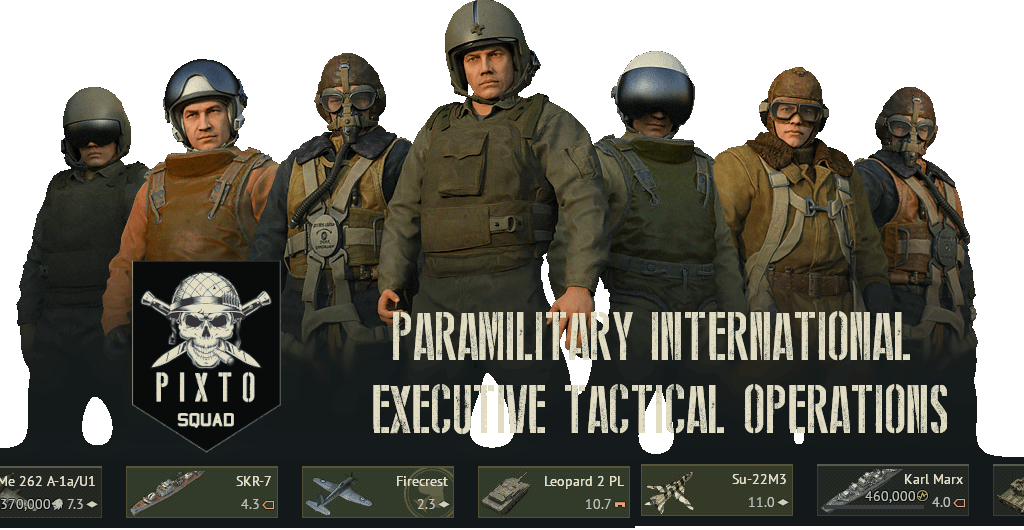 DISCORD SERVER