The MiG-27 shares the basic airframe of the MiG-23, but with a revised nose – nicknamed "Utkonos " "Platypus or "Krokodil Gena " in Russian service, first introduced on the MiG-23B. Dissatisfaction with the MiG-23BN led to the further development of the basic airframe to accommodate a stronger undercarriage, simpler intakes and a shorter exhaust nozzle, without radar in favor of a downward-sloping profile for improved pilot visibility,laser rangefinder and marked-target seeker. Among its test pilots, it was also called "Balkon " ("Balcony") because of the increased frontal view from the cockpit. Additional cockpit armor was installed, along with a totally new nav/attack system
Since the MiG-27 was intended to fly most of its missions at low altitude, the MiG-23's variable intake ramps and exhaust nozzles were discarded in favor of a simpler fixed configuration, reducing weight and maintenance requirements. The aircraft also has larger, heavy-duty landing gear to facilitate operation from poorer-quality airfields. In accordance with the MiG-27's strike and low-level attack requirements, provisions were made to mount missiles and precision-guided munitions, as well as retaining a nuclear capability in line with other Soviet combat aircraft by introducing specialized navigation systems.
The improved MiG-27M/D versions were introduced during the 1980s, followed by the -K version, which could carry a much larger range of weapons including tactical nuclear bombs.
Aircraft deployed to Afghanistan were upgraded with the installation of BVP-50-60 flare dispensers and the NAZ-7B emergency survival kit, as well as engine modifications for the hot and high conditions.
Spoiler
Spoiler
Spoiler
Spoiler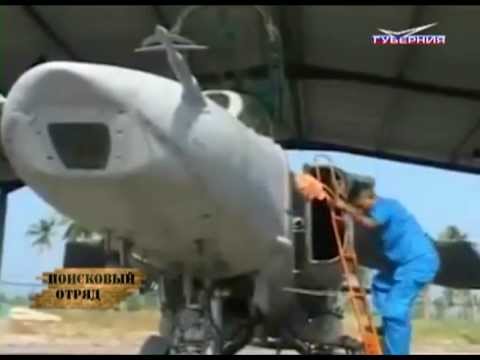 Spoiler