[Would you like to see this in-game?]
K21 Infantry Fighting Vehicle: The Flowering Knight
The Flowering Knights, or Hwarang, were a group of elite/deadly warriors from ancient Korea.
A K21 IFV on during demonstrations.
Basic Description:

The K21, or K-21 is an Infantry Fighting Vehicle developed my South Korea to replace the K200 KIFV that's been used since the mid-1980's. The K21 was developed by Hanwha Defense, or Doosan DST in the late 1990's with continued development until the mid-2000's when a final model was produced. Production commenced in 2008, with over 400 vehicles delivered to the South Korean Army. The K-21 has a vast amount of modern technologies that put it well ahead of the strongest Infantry Fighting Vehicles of today such as the BMP-3 and the M2 Bradley. This technology comes in the form of a powerful K40 40mm Autocannon, which is a licensed produced version of the Swedish 40mm Bofors, AT-1K Raybolt Hyungung ATGM's which are capable of penetrating most main battle tanks through direct fire or top attack, 3rd-generation thermal imagers, armor that is able to withstand 30mm APDS and 14.5mm projectiles, a soft-kill APS system, and more. The K21 is revolutionary to the arms industry as it brings in "fresh blood" so to speak, and it's digitized architecture allow new upgrades as well as different systems to meet the requirements for foreign customers. The K21 is undergoing a modernization period, with some listing it as the K-21 PIP or Product Improvement Program, to further enhance its capabilities such as a hard-kill APS suite, new engine, integration of the CTA 40 Gun with telescopic ammunition, etc.
This post is to bring awareness to the uniqueness of ROK vehicles and capabilities.

Specifications:

Role: Infantry Fighting Vehicle
Origin:
Armament:

Primary: K40 40mm Autocannon

Ammunition:
Coaxial: 7.62x51mm Machine Gun

Tertiary: Dual AT-1K Raybolt Hyungung ATGM Launchers

Penetration: 900mm Penetration behind ERA (Tandem HEAT)
Range: 2,500m
Guidance: Infrared/Fire-and-Forget

Dimensions:

Length: 6.9m
Width: 3.4m
Height: 2.6m
Weight: 25t+

Mobility:

Engine: 750hp - Doosan D2840LXE V-10 Turbocharged Diesel Engine
Max Speed: 70km/h
Transmission: Automatic
Suspension: In-arm Hydro-pneumatic

Crew:

Commander
Gunner
Driver
9x Additional Passengers

Modifications:

3rd generation-Thermal Imagers
Night Vision Device(s):
Laser Rangefinder
Laser Warning System/Missile Warning System
Amphibious
Soft-Kill APS
Armor:

Composite:

30mm APDS frontal protection.

Note: While the front armor was being designed, the developers used the 2A72 gun from a BMP-3 as a reference, therefore the armor can defend against the BMP-3.

14.5mm side/rear protection.

10x 76mm Smoke Grenades

In-game:

With it's capabilities, it would best be suited around battle rating 10.7 (realistic).

Sources:

Imagery:
Ammunition of the K21.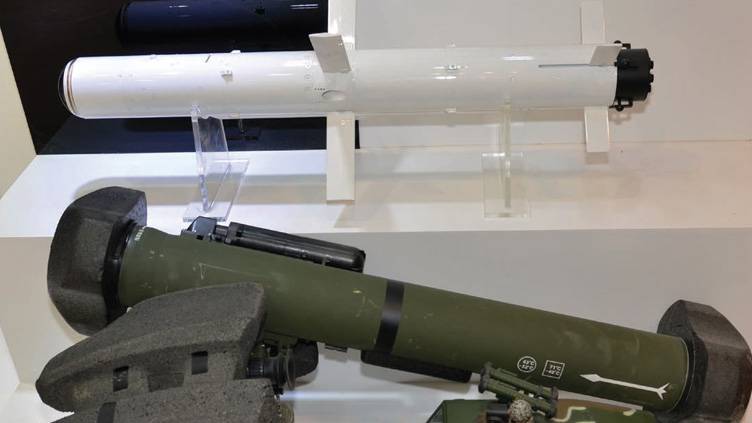 AT-1K Raybolt Hyungung ATGM Launcher and Missile.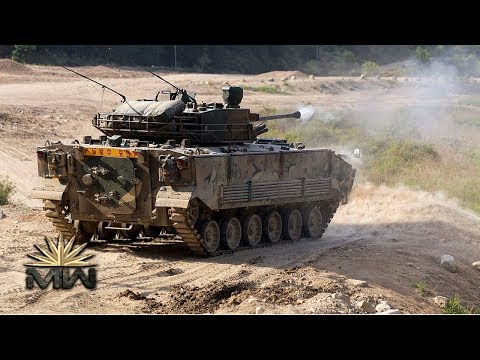 K-21 IFV overview.