Thornycroft J1916
TYPE:
Self Propelled Anti Air
AMOUNT IN NORWEGIAN SERVICE:
12-14
TIME IN SERVICE OF THE NORWEGIAN ARMY:
1916 - ca 1930
ARMAMENT
1x 13 pounder 6 cwt (76.2mm)
TECHNICAL DATA
Mass: 4.52 tons
Length: 6.76 m
Length wheelbase: 4.17 m
Width: 2.21 m
Height: 3.18 m
Engine: Thornycroft I4 6,256 cc petrol
Eigne Power: 45 bhp
Payload capacity 3.0 tons
Drive: 4x2
Transmission: 4F1R
Suspension: Semi-elliptical multi-leaf springs
PERFORMANCE
Maximum speed: 19 km/h
HISTORY
This type of vehicle was produced in large numbers for the British defense during the First World War with several different superstructures, one of which was as an anti-aircraft vehicle for the 13 pounder 6 cwt cannon. This was as a result of the real use of both aircraft and airships and the need for a faster and easier movement of guns to be able to fight them increased.After World War I, many of these wagons were adopted in civilian use, some of the wagon type still exist.
Norwegian usage
In 1916, among other things the Norwegian army decided to purchase 14x 13 pounder 6 cwt anti-aircraft cannons were from Great Britain, 12 of which were vehicle-mounted. Where the 2 other were placed is uncertain, one also do not know if these 2 cannons were mounted onto trucks, but presumably those 2 were placed around an important installation. When these vehicles were taken out of service is unclear, but most probably gradually taken out of service during the late 1920s or early 30s.
There are no known vehicles of this type left in Norway today, so their fate us yet unknown
Here is one in britain, the truck and chassy should be simlar but i am unsure abou tthe cannon, but it has many similarities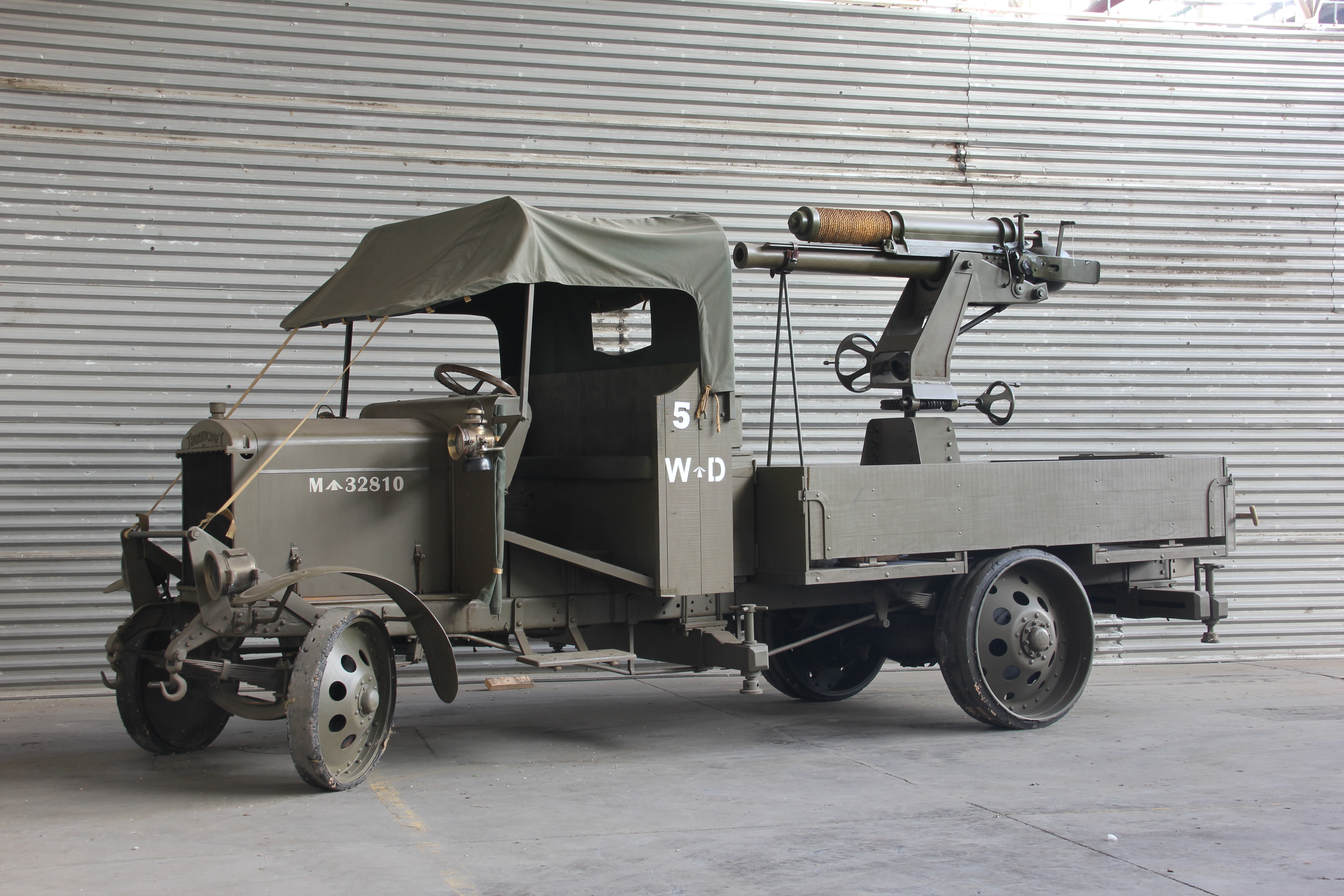 QF 13-pounder 6 cwt AA cannon
Barrel length Bore: 1.753 m
Total length: 1.854 m
Shell: 5.67 kg Shrapnel and HE
Calibre: 76.2 mm
Recoil: hydro-spring, constant 0.64 m
Carriage: high-angle mounting on lorry
Elevation: 0°–70°
Traverse : 360°
Maximum firing range: 5,200 m
PICTURES
Spoiler
SOURCES
Spoiler

The book given out ny the Norwegian Defence Museum
"Motoriserte militærkjøretøy I norge 1905-2005"
Aanmelden bij Facebook | Facebook
Thornycroft J Type - Wikipedia
QF 13-pounder 6 cwt AA gun - Wikipedia
POLL
Would you like to see this in-game?
This post was made by
Til_Dovre_Faller
Warthunder_Norway