Leopard 1
TYPE:
Medium Tank
AMOUNT IN NORWEGIAN SERVICE:
78
TIME IN SERVICE OF TH NORWEGIAN ARMY:
09.09.1965 -
ARMAMENT
1x Royal Ordnance L7A3 Rifled 105mm cannon
-Elevation +20° to -9°
-Capasity: 42 + 13
-Cartrigde: 105mm x 617mm

1x 7.62x51mm MG3
-Ammunition capasity: 4.250
-NOT mounded on the commanders hatch

1x coaxial 7.62x51mm MG3
-Ammunition capasity: 1.000

8x 76mm smoke grenade launchers
TECHNICAL DATA
Mass: 42.2 tons
Length: 9.54/8.29 m (gun forward/rearward)
Width: 3.37 m
Height: 2.39/2.70 m (turret roof/absolute)
Crew: 4
Commander
Driver
Gunner
Radio operator/loader
Engine: MTU MB 838 CaM 500,
Cylinders: 10-cylinder
Litre: 37.4 litres
Fuel: multi-fuel engine
Power: 819 hp at 2,200 RPM
Power/weight: 19.6 PS (14.5 kW) /tonne
Suspension: Torsion-bar
PERFORMANCE
Operational range on road:600 km
Operational range cross-country:450 km
Maximum speed: 65 km/h
ARMOR
Armour: Steel: 10–70 mm RHAe
7.62x51mm MG3
Norwegian Model 60 Metal jacket
Norwegian Model 62 Tracer
NM 62/20 Often used in a Mixture (full coat and tracer ammunition)
NORWEGIAN MODIFICATIONS & CONFIGURATIONS
Norwegian Model 60 Metal jacket
Norwegian Model 62 Tracer
NM 62/20 Often used in a Mixture (full coat and tracer ammunition)
Only 1 Machinegun, mounted on the left side NOT mounded on the commanders hatch
Norwegian made kinetic exercise ammunition very likely other ammunition made in Norway
Norwegian Camouflage/paint for summer and winter


Camouflage nettings
Numbers and Norse mythology names
plus more i am not currently aware about

HISTORY
The Leopard was developed on the basis of experiences from World War 2 and experiences gained in the post-war period. The wagon was developed in the late 1950s/early 60s, the first ones then entered German service in 1965 and have since been Germany's standard tank. It has also undergone a number of upgrades over the years and has now come in yet another new and improved edition. Leopard 1 has been in use in a number of countries around the world, including Australia and Canada. Today, Leopard 1 is on its way out of the installations of quite a few countries, which has meant that a number of new user countries have also come up, there are countries such as Brazil and Chile.
Norwegian usage:
In 1966, it was decided to purchase new tanks for the Cavalry. For various reasons, they wanted to try Leopard and in the autumn of 1966, 2x, loaned from Germany for samples. After similar tests, it was decided in 1968 to buy these wagons. In 1969 we borrowed 34 from the Bundeswehr until our own were delivered. In total we bought 78 units, all of which were converted to Leopard 1A5NO.
VIDEOS
Here we see Norwegian Leopard 1 tanks being used to demolish a building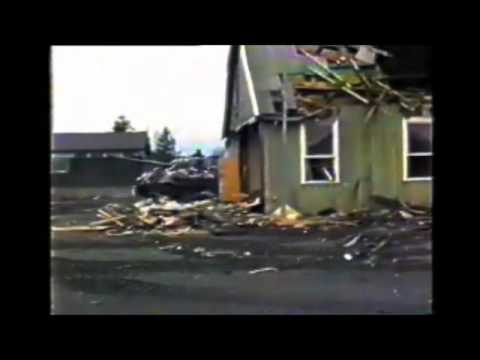 PICTURES
Spoiler
SOURCES
Spoiler

MOTORISERTE MILITÆRKJØRETØY I NORGE - HMKSHOP - Depot Moane
Aanmelden bij Facebook | Facebook
Norske Militære Kjøretøy-register | Facebook
POLL
Would you like to see this in-game?
This post was made by
Til_Dovre_Faller
Warthunder_Norway